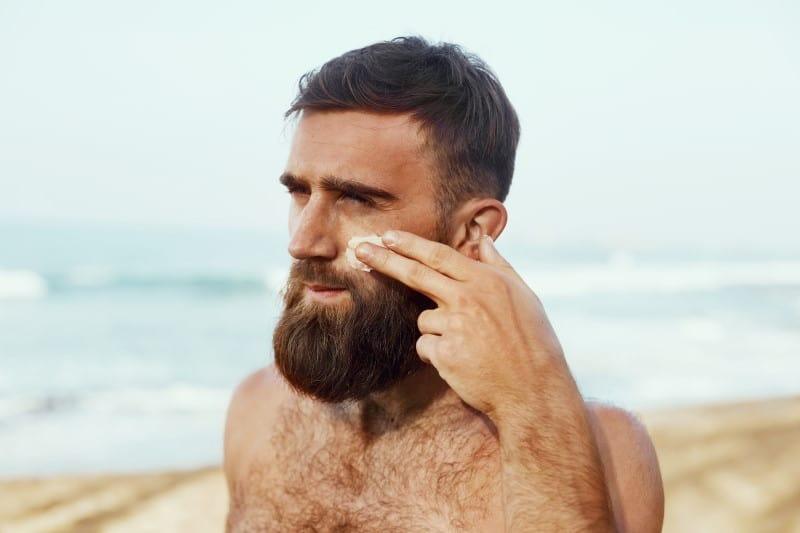 Nothing says "I'm ready for summer" quite like a beard. But if you're rocking facial hair, how do you make sure it looks cool on the beach? Don't worry – we have you covered. Read on as we break down everything you need to know about looking sharp and stylish when you hit the sand.


Choose the Right Products
The key to keeping your beard beach-ready is choosing the right products. You want something that will keep your beard in place and protected from the elements, without feeling too heavy or sticky in the sun. To get started, look for a product designed specifically for beards, like an all-in-one balm or leave-in conditioner. This will help lock in moisture and provide some light hold so your facial hair won't get out of control in the wind or during activities like swimming.
Don't Forget Sun Protection
Your face needs protection from both UV rays and saltwater while at the beach, especially when it comes to your beard. A hat with a wide brim can shield your entire face, including your mouth and chin area where hair tends to be thinner. If you don't feel like wearing a hat, you can also try South Beach Beard's Heavy-Duty Beard Balm which is formulated for beard hold but also helps protect against UV damage.


Keep it Neat
Finally, remember that it's important to keep your beard neat and tidy while at the beach (yes, even if you're going for that rugged surfer look). Make sure to comb through any tangles or knots before heading out into the sun so that your facial hair looks smooth and well-groomed - this will also help avoid any snags during water activities! And if things start getting wild, use some scissors or trimmers to keep stray hairs from flying everywhere when they get wet.

Beards are a great way to stay cool during summer days spent at the beach - just make sure you're prepared! Choose products designed specifically for facial hair care, don't forget about sun protection, and keep things neat by combing through tangles regularly. With these tips in mind, there's no reason why your beard can't look its best this summer season!