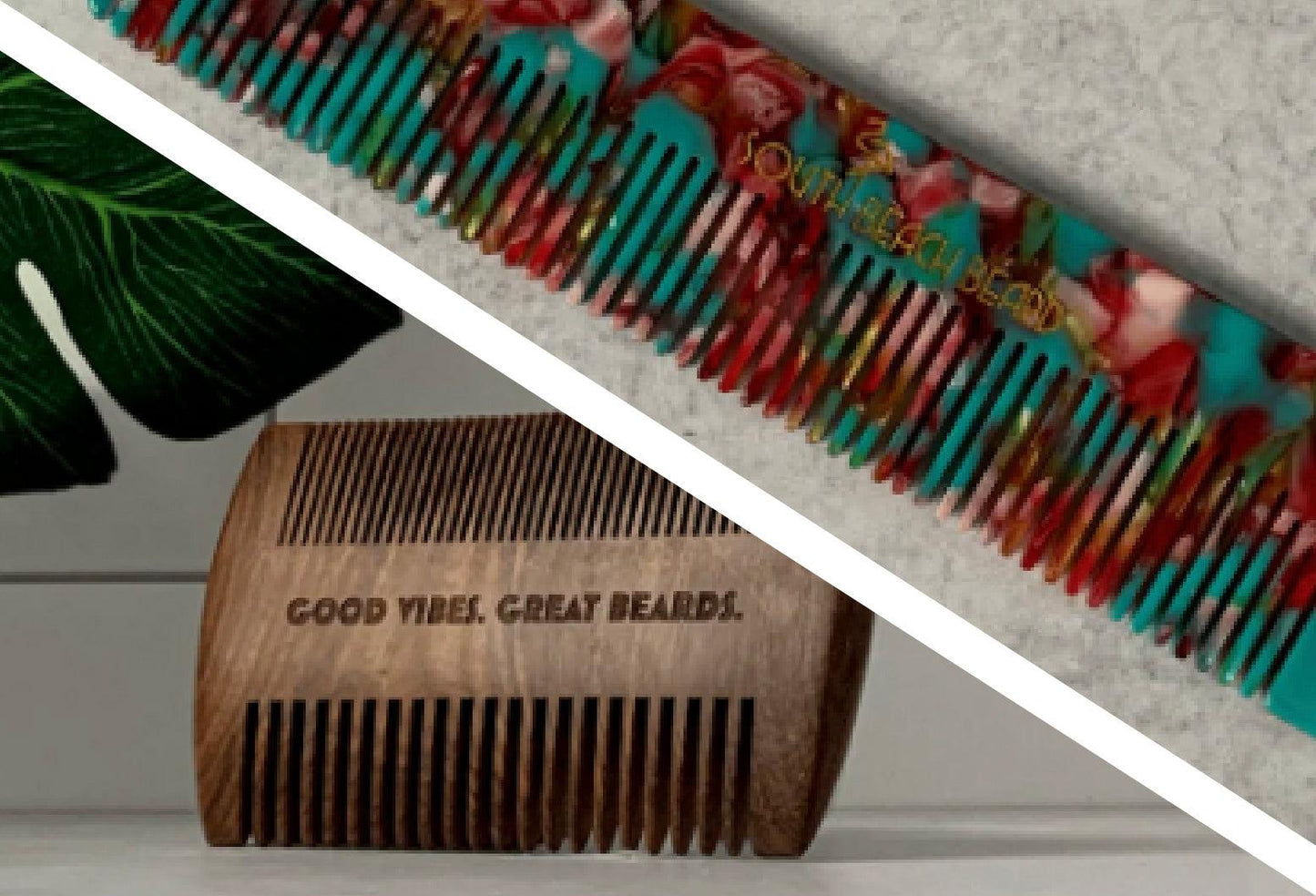 Every bearded man needs to find the right comb for his facial hair. But with so many options available, which one is best? Should you choose a wood beard comb or a plastic one? Let's break down the pros and cons of each type of beard comb and see which one comes out on top.


Wood Beard Combs
Wood beard combs are a popular option because they are durable, stylish, and natural. A wooden comb can help evenly distribute your beard oil or styling product throughout your facial hair, leaving it soft and manageable. Wooden combs are especially beneficial because they don't produce static electricity like plastic combs do, which can make your beard look frizzy. Wooden combs also last longer than plastic combs since they won't break as easily if dropped or mishandled.
Plastic Beard Combs
Plastic beard combs have their own advantages too. They come in a variety of shapes and sizes so you can choose the perfect comb for your facial hair style. Plastic combs also cost less than wooden ones, so you don't have to spend as much money to get great results. Plus, they come in fun colors that add personality to your grooming routine! However, plastic combs do have their downsides; they don't last as long and can cause static electricity which makes your facial hair look unruly.

So now that we've discussed the pros and cons of both types of beard combs, let's decide the winner! While both wood and plastic offer unique benefits for men who want to maintain their beards, wood is ultimately the better choice due to its durability, natural properties, and lack of static electricity production. So if you want a quality product that will last for years to come—go with wood! With proper care, you'll never need another comb again!